It's Thursday night and I'm taking a quiet night at home sandwiched between 2 different book club meetings. No complaints here! I have been reading like it's my job for the last month (or so). I finished both books for both clubs and I'm 2/3s through the trilogy of the
Hunger Games
by Suzanne Collins. READ IT! It's like crack.
(I wouldn't really know what crack is like, jeez.)
The first meeting of the "2012 Book Club to End All Book Clubs" commenced last night in my living room. I'm calling it a huge success! The book was
The Memory Palace
by Mira Bartok.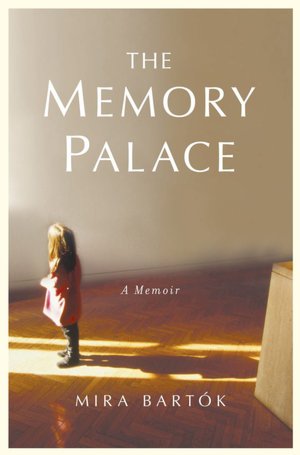 I am glad (but not thrilled) that I read this book. It's a memoir written by the daughter of a homeless schizophrenic mother. It's a little heavy and a little sad and a lot crazy. It was frustrating at times, but I think it may be the nature of the disease. Although, I don't have any personal (or educational/ professional) experience with schizophrenia, this book paints a picture of a mind that can't be placed easily, or comfortably, anywhere in our society - as a mother, as a daughter, or as a good consumer or productive community member. There are hints to the politics of mental health care over the past few decades from the author's perspective that I think this topic could be expanded into a book all to itself. Actually, I thought there were many moments and chapters throughout this story that would be isolated and developed into their own novels.
I organized this club to specifically meet in the city with other city gals. It was pretty fun to spread the word and ask a number of women that I didn't know very well. I think the group is actually really well matched. I don't think any of us had really met more than just 2 or 3 of the other girls before we met. I hope to foster some new friendships from this group as well as participate in a successful reading group.
I have been involved with another book club for the last few years, but they meet out in the suburbs near where I work, hence the emphasis on city gals for last night's group. I was finding myself having to hang out in the 'burbs for a couple of hours after work, before heading to the hostess' house, because it didn't make sense to make the 30 minute drive home first. Not to mention the dilemma of drinking a glass or 2 of wine before getting back in the car for the dark drive home. The group also broke down a bit in the last year as all the girls either got married, had babies, got divorced or started their own businesses! This is what happens in your 30s, right? We were all really busy and it made it hard to keep meeting up and to keep reading!
But, the 'burbs book club (I don't think we have an official name - maybe I'll bring that up tomorrow) was very satisfying and we read a lot of different and great stuff. I would have NEVER picked up
Abraham Lincoln: Vampire Hunter
by Seth Grahame-Smith. Never, ever! But I absolutely devoured this book!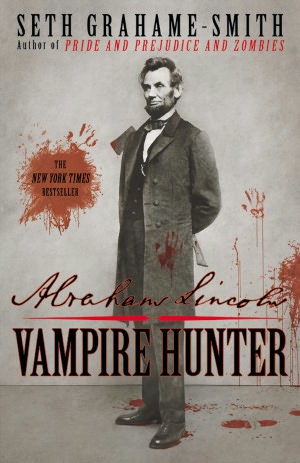 But, happily, this 'burbs book club is still trying to chug along. We are meeting tomorrow to discuss
Cutting For Stone
by Abraham Verghese: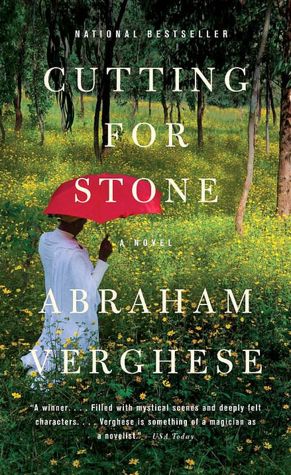 Wow - this! book! I highly recommend this book... it's long and it's a commitment, but it is SO worth it! What a wonderful story that is so beautifully written! I bawled. I don't even want to attempt a synopsis or review besides to say how satisfying and well-rounded I found the novel (but, admittedly, not until the end). I can't wait to talk about this book tomorrow night!
I hope that everyone in the group was able to finish the book. It will be hard to have a thorough conversation about it if we have hold back to not spill the ending. The extra bonus is that the girls are coming to the city for the meeting AND we're going to a restaurant that I've never heard of - in Buffalo, how exciting!
I'll can't wait to find out what each group is reading next! But in the meantime I need to get back to the
crack
.